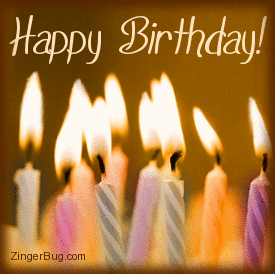 My sisters and I planned a surprise party for our Papa's 80th birthday which is on October 6 (this coming Monday). However, since we were inviting his siblings we decided to schedule the surprise party on a Saturday, 4th of October so that everyone can come. Prior to this day we prepared a video that would include his granchildren acting out his favorite past time, favorite expression, the terms of endearments he used on us when we were little, bits and pieces of his life as we witness it as children.
My father is a quiet man hence, the adage about "silent water runs deep" is something that my Papa practices as the man of the house. He is a man of wisdom, who would always turn to writing what he cannot say in spoken words. He is a simple man who never tires of getting underwears, socks, and pomade sticks as present for his birthday or on any other occasions. My sisters and I get by with his silence but sometimes wonder if there is some way we can get him to talk about his life as a young man in pursuit of his dreams. Most of the time he would turn to his crossword puzzle, reader's digest or to something that needs repair at the back of the house. How we long to feel our father's embrace as he assures us that everything would be alright...but of course we understand where he is coming from and respect the fact that he is that way. We are just thankful that he has never hurt our mother physically, that he has always provided for the family, that he is our mother's pillar of strength and so much more. Being a grandfather has changed him in some good ways. He laughs more often and always have his arms wide open for any of his grandchildren in need of a hug.
Papa, we love you very much let every man on earth know that. We thank the Lord the you are our father, that you are still with us enjoying life to the fullest with mama by your side. We wish we could do more and we know we will someday soon. We thank you for your strength, for your words of wisdom (though in the past it fell on deaf ears), your support and during instances when you defended us from Mama (hahaha).